This is a sticky post that will remain at the top of my page during the rest of the Spa for Ma event. Be sure to scroll down to see sponsor spotlights and daily postings.

Entice Moisturizing Body Lotion
Dust Me Pink Body Powder
Glow Shimmering Body Silk
Basic Instinct
ARV $74.00
*For product descriptions, please click here.
(Site contains some adult products with images.)

Fake Bake Fair:
ARV $25.95
Self-tan lotion for fair skin. Builds a gradual tan over time. Fake Bake Fair Self-Tan Lotion has been specially formulated for people with fair complexions. The easy glide formula and subtle "show where it goes" cosmetic colour guide enables even the most inexperienced self-tanner to apply a self-tan with ease and confidence. A combination of cutting edge, naturally derived tanning agents DHA and Erythulose work with the melanin cells which lie in the top layers of your skin to develop into a tan that compliments your skin tones for a perfectly natural looking results. If you desire a darker tan, Fake Bake Fair Self-Tan Lotion can be reapplied over consecutive days giving you complete control of your colour development.
ARV $27.99
For K-Y INTENSE
*product description, please click here.
(Site contains some adult terminology.)
Check out the recently launched INTENSE® Effect, a site dedicated to sharing real reviews from real INTENSE® users. In addition, INTENSE® Effect also shares facts and tips from resident expert Dr. Hilda Hutcherson, a best-selling author and Clinical Professor of Obstetrics and Gynecology and Director of the Center for Sexual Health at Columbia University. Better yet - the site also includes a $5 off coupon, so grab your partner and K-Y® Brand INTENSE® and ignite an unforgettable summer romance.

$15 Gift Certificate to Lilla Rose Flexi-Clips with Kim
The Lilla Rose product line centers around unique, functional, and well made hair jewelry. From our flagship Flexi Hair Clip, we have expanded to Hair Sticks, Orings, Hairbands, and Bobby Pins. From there we rounded the line out with complimentarily designed Eyeglass Holders, Badge Holders, Necklaces, and Earrings.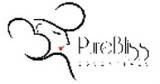 $10.00 Gift Certificate
Our mission is simple: to provide the best handmade soap and bath products to our customers as possible. We take great pride in our company, every single product is made carefully by hand, and without the use of parabens or phalates. Our artisan soaps are multi-process, highly detailed and skillfully executed. They are very labor intensive, so cannot be mass produced.

Winners choice of Cleava.
ARV $19.95
Cleava was designed by a woman for women, to hide the décolletage area it can be instantly removed or placed on, allowing the user the freedom to expose or conceal her cleavage, depending on the occasion or environment. Go from work hour to happy hour (Corporate to Casual), no need to fully undress - go from conservative to sexy in seconds!

Winners choice of one Tea Tin.
ARV $12.95
Our handcrafted teas blended with adaptogen herbs foster and support emotional well-being, transforming a simple cup of tea into a truly healing experience.
One small container of Epsom Salts.
Beauty benefits from Epsom Salt usage:
May soften skin and exfoliate
Provides magnesium, which has been shown to:
Ease stress
Lower blood pressure
Create a happy, relaxed feeling
Raise energy levels
*Please note that this is a family friendly blog. For that reason I have not included detailed product descriptions for Pure Romance and K-Y Intense within the giveaway post. However, I will be posting a Sponsor Spotlight for each company during the event, keeping them family friendly as well.
This giveaway is open to US Residents Only.
Now that you've entered this awesome giveaway, make sure you see what else Spa for Ma has to offer! Visit the blogs listed below to check out some great giveaways you won't want to miss out on!